Dont miss an ice time by subscribing to the calendar for your team. If you are active with multiple teams or activities, you can subscribe to more than one calendar.
Go to www.capebretonblizzard.ca
In the menu bar choose the team you want to subscribe to. There are 9 divisions and 19 teams. Every player is assigned to a team.
CBB-U7 Red and Gold
NSFHL - U9 Intermediate - Blue
NSFHL - U9 Development - Gold, Purple, Sky and Green
NSFHL - U11/13 Dev C - Black, Red, Orange and Green
NSFHL - U11 AA rep
NSFHL - U13 C rep
NSFHL - U13 AA rep
NSFHL - U15/18 Dev C - Red, Orange and Gold
NSFHL - U15 AA Rep
NSFHL - U18 AA Rep
Click through to the Schedule and in the top right you will see (in too small print!) Subscribe/View Team Calendar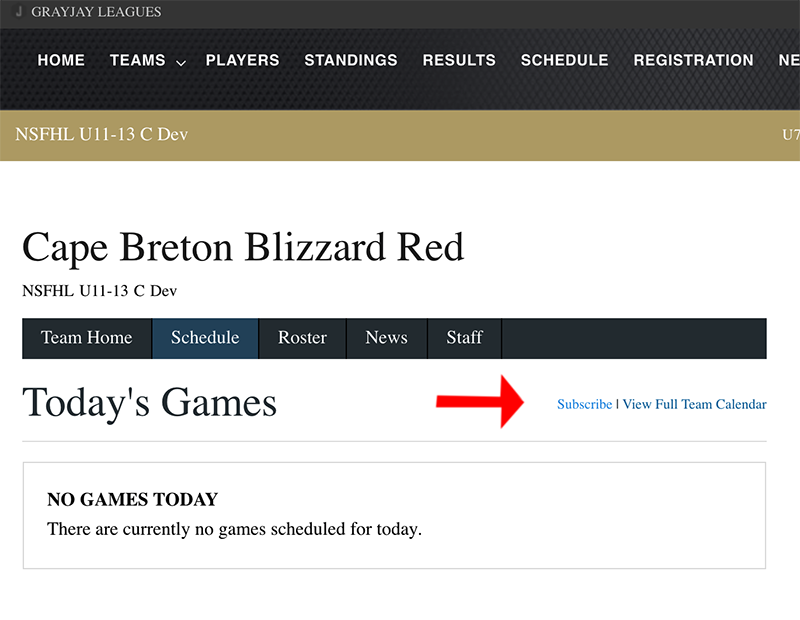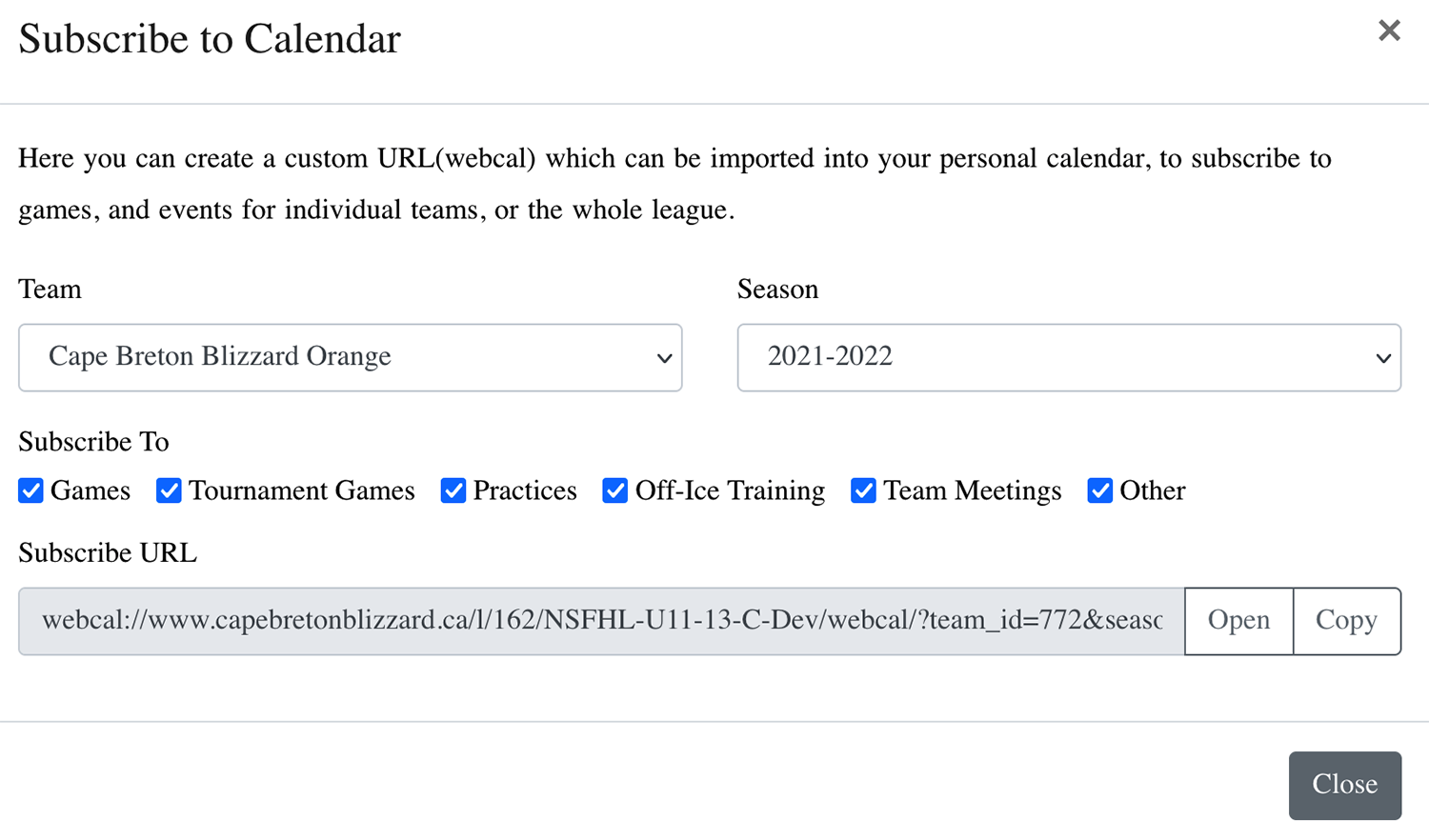 Check all the boxes and it will generate a URL/code that you add to your calendar on your phone. We suggest you set default reminders to a few hours or a day ahead. Check that it syncs/refresh rate is set to a regular basis, like daily.
The activities will display in your calendar.